Since 1991, figuren theater tübingen has been devising theatre that melds visual arts, music, literature, film, and dance in an unmistakable style – with theatre puppets at the centre: Visual theatre for adults, involving all the senses, and internationally accessible.
Invitations to theatre festivals have taken the group working with puppeteer and director Frank Soehnle to more than 50 countries. Since 2016, the rehearsal stage in Tübingen has been open for productions prepared especially for that theatre space and for public rehearsals.
International collaborations, directorial work for other theatres, and teaching assignments at various universities complement the group's own theatre work.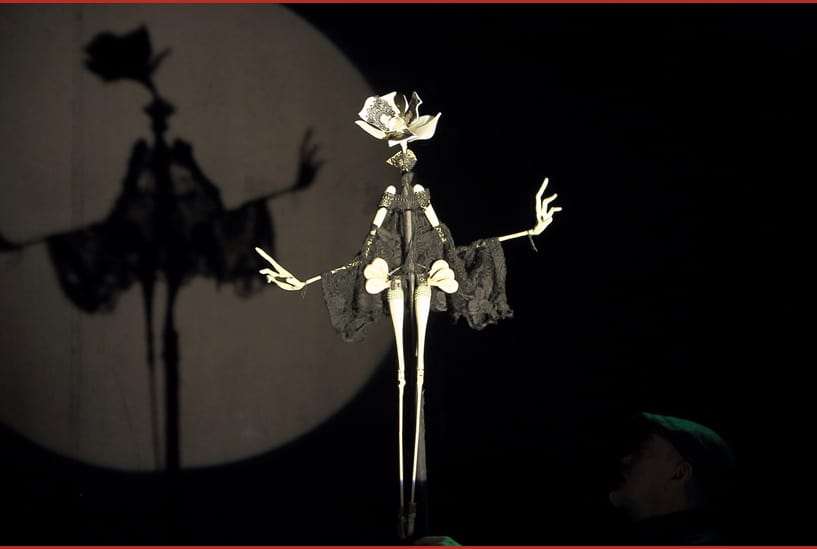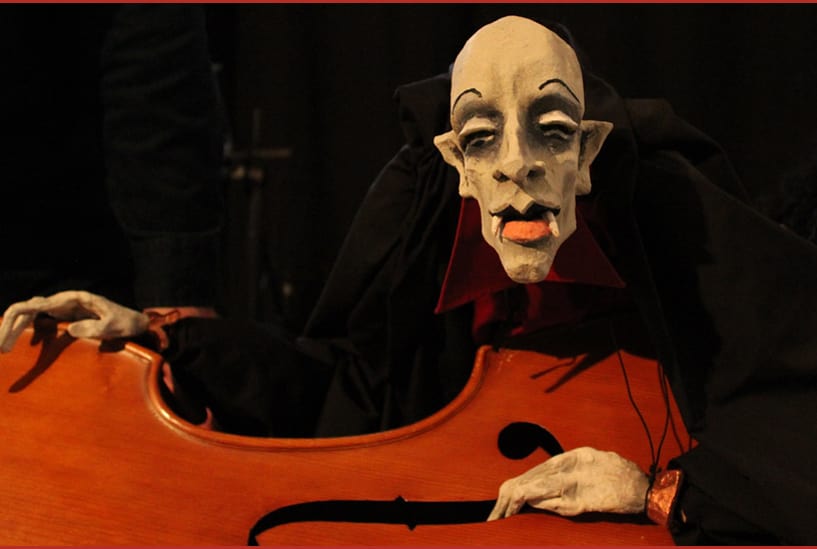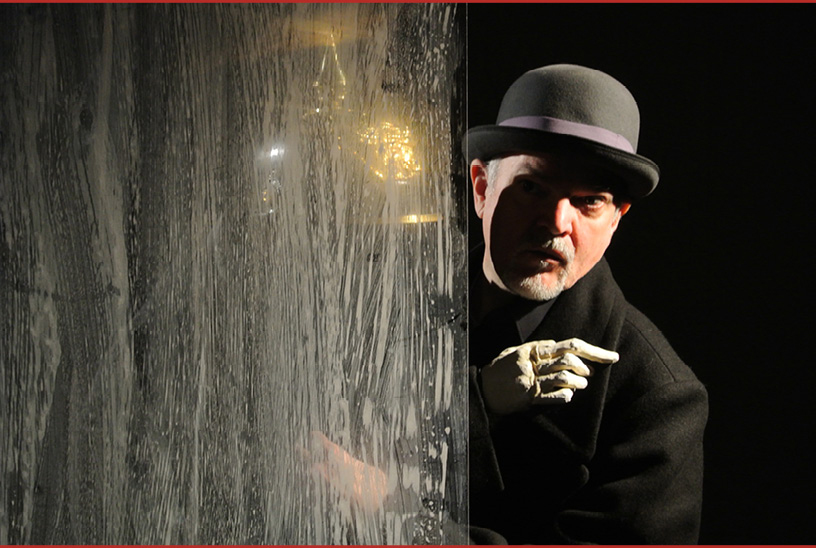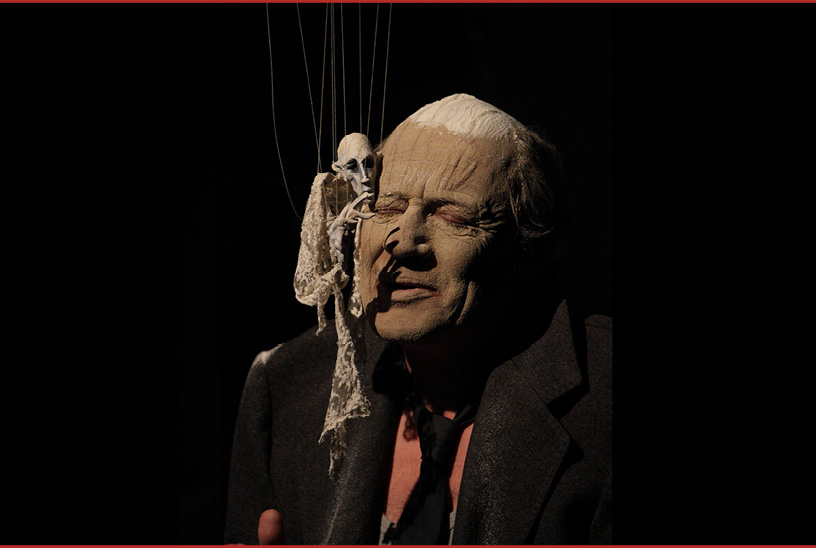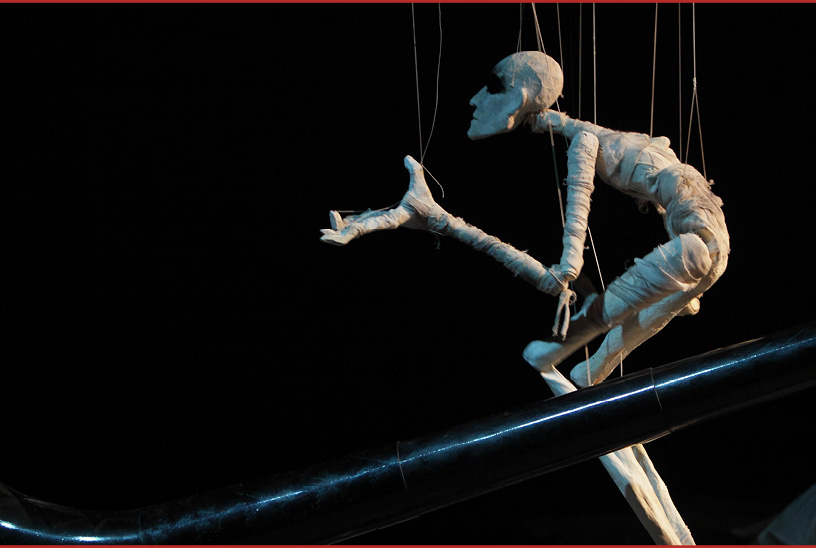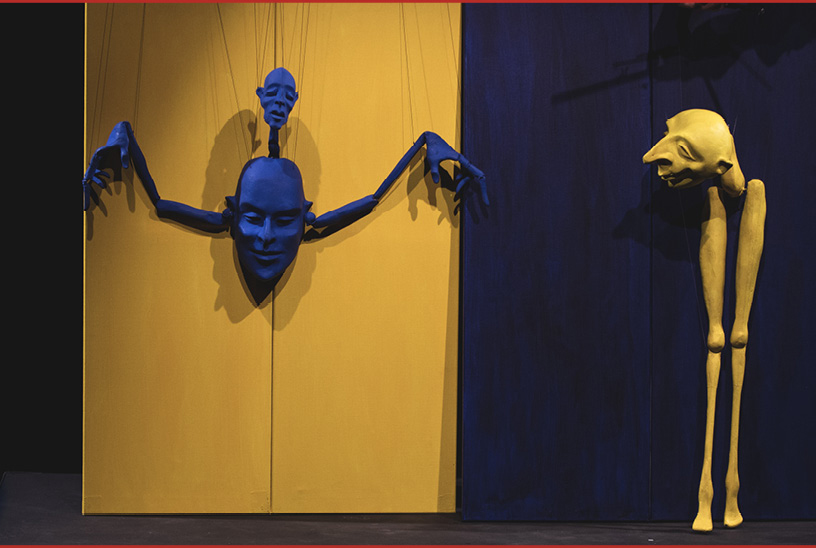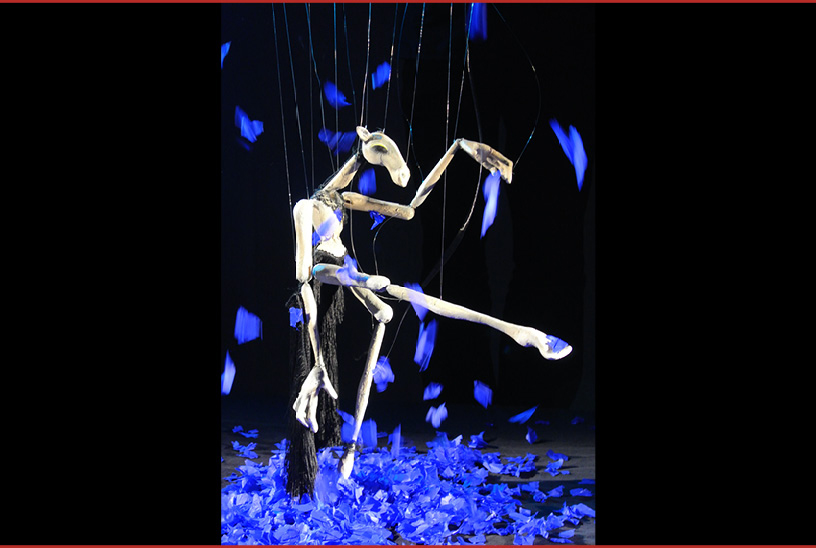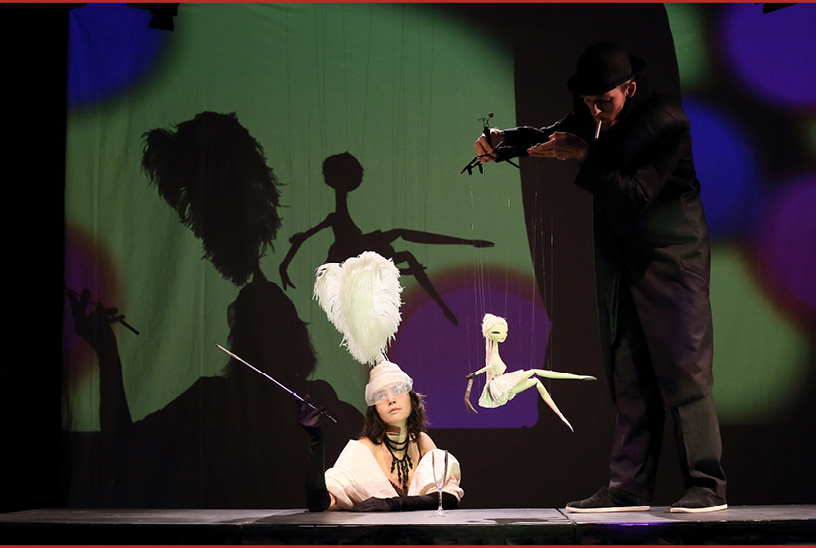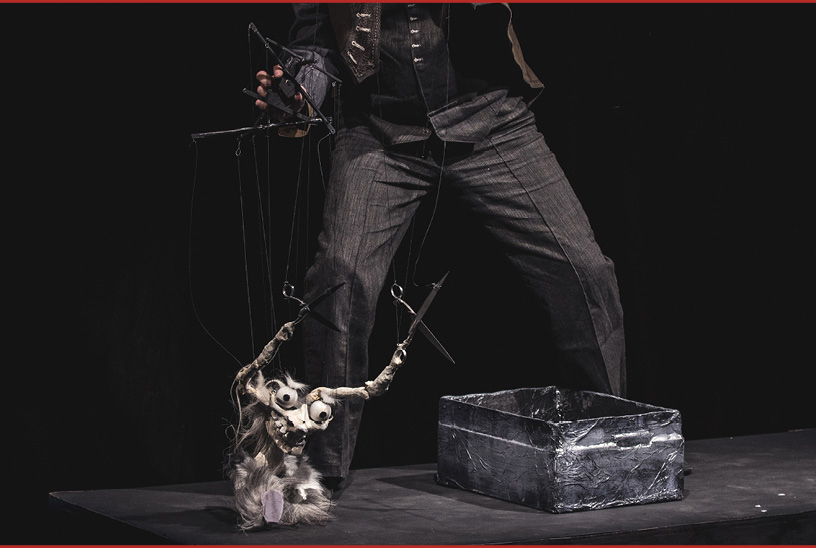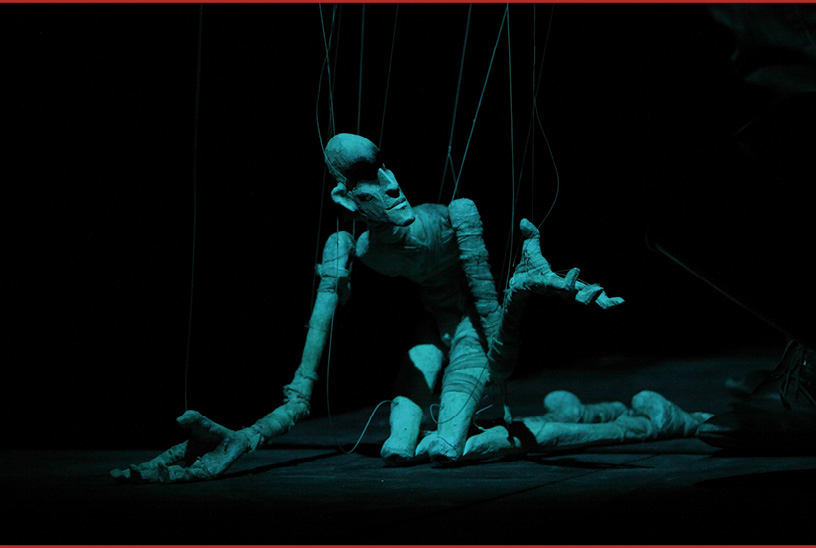 Our retro creations

"strings up!"

and

"7 auf 1 Streich"

with marionettes by Fritz Herbert Bross are coming back to the Tübingen stage in October and November and are guests at the Dachau Theater Days.
The production

"Hôtel de Rive — Giacometti's horizontal time"

celebrates its 100th performance on November 19th at the Figurentheater Winterthur in Switzerland.
In December, Christian Glötzner shows the shadow theater

"Kekse, Wolf und Ich"

for the whole family in the Tübingen rehearsal stage.
From 8 - 20 March 2024 we will participate in the "von klein AUF Festival for Dance and Theatre" with guest performances and our own productions.
The figuren theater tübingen is supported by regular funding from the university town of Tübingen. Since 2022, the venue SCHLACHTHAUSSTRASSE 15 receives support from the Baden-Württemberg Ministry for Research, Science and the Arts.